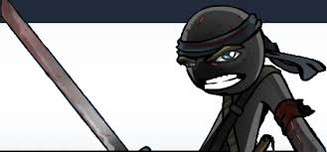 Jason Whitham, otherwise known as
Crazy Jay
, is the creator of
Stick Empires
, the online stick figure game of
Stick War 2: Order Empire
. He was also the creator of the original
Stick War
game, which heavily inspired the gameplay of
Stick Empires
.
Artwork of Crazy Jay usually consists of a stick figure wearing a bandana and various weapons ranging from a sword to a Colt 1911.
Other Appearances
Aside from the Stick War games, Crazy Jay creates other games for the stick figure sight, StickPage.com, including Kill Crazy Jay and other fights and games.
Ad blocker interference detected!
Wikia is a free-to-use site that makes money from advertising. We have a modified experience for viewers using ad blockers

Wikia is not accessible if you've made further modifications. Remove the custom ad blocker rule(s) and the page will load as expected.